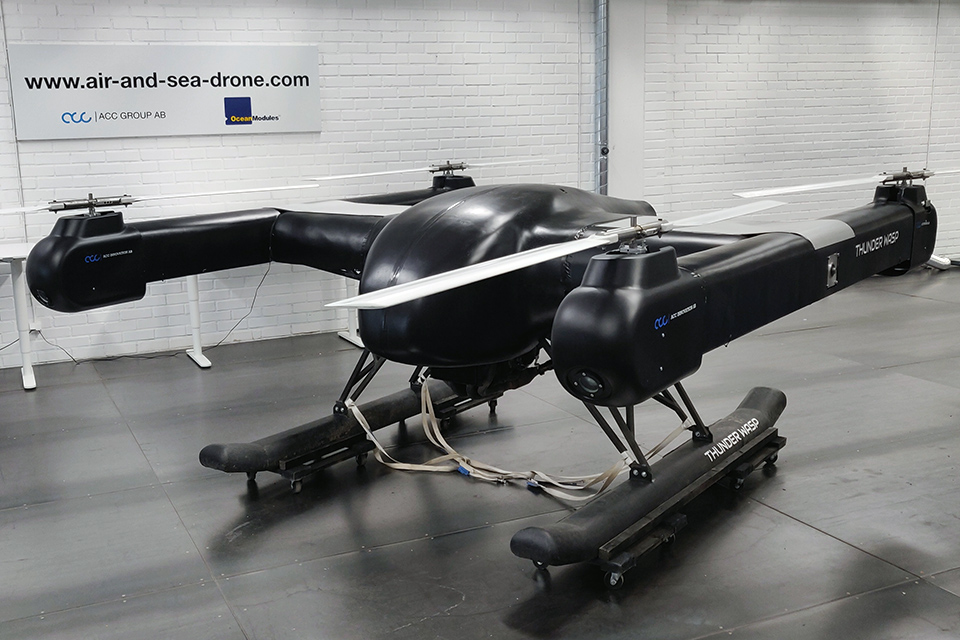 Thunder Wasp II Test Flights
Test flights of our new and improved Thunder Wasp model, the Thunder Wasp II, commenced four weeks ago.

So far over 100 successful launches of varying flight time have been completed. All test flights are performed with 60-100 meters of steel tether cable anchoring the drone to the ground.

We are currently working with the Swedish Transport Agency to secure clearance to perform untethered test flights from the Västervik airport, approximately 40 minutes from our production facility.

Please contact us if you would like the opportunity to participate in one of our test flight occasions.